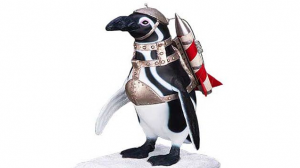 September was an interesting month for SEOs. The first day of the month saw a large Google algorithm update to local search, which the SEO community have dubbed 'Possum', and after a tumultuous month of ranking fluctuations and Google strongly denying an update, Penguin 4.0 was officially announced on the 23rd.
Here's what we've experienced agency side for both updates;
Possum
This update seemed to impact the Google Maps and local results, and some people have also reported seeing local businesses' rankings affected in the main organic results. The update has improved visibility for businesses whose address lists them as just outside of a city's limit, as well as relying more on the searcher's location when serving results.
Penguin 4.0
Google's latest update to its link spam algorithm has two main facets:
Firstly, Penguin is now operating more granularly, on a page-level rather than a domain-level. This means that any penalties or ranking changes will only affect individual pages, rather than affecting organic visibility for the whole site. Penguin will now devalue spam links instead of demoting, so spammy links pointing to your site will be ignored by Google rather than causing your site's visibility to drop. This means that disavowing links is less important (you still need to use the disavow tool to recover from a manual action, and monitoring and disavowing bad links will also mean you're less likely to be hit with a penalty).
Secondly, Penguin is now operating in real-time. This means that any algorithm effects on a page will be applied as soon as it has been crawled and indexed (rather than waiting for the next Penguin update to roll out, which has always been the case).
What we've experienced
The vast majority of Site Reach SEO clients have seen local listings improve across the board, with local business listings appearing for a greater number of searches. However, Organic rankings have fluctuated a lot throughout September, sometimes as much as 20-30 places. Keyword rankings are now generally better than they were in August. We're continuing to monitor this, and will follow up this blog with a full breakdown of effects of the updates at the end of October.
What can be done?
How you conduct your on-site and off-site SEO should not change, assuming you are adhering to Google's Best Practice guidelines. Best-practice SEO still applies, and in relation to the local and Penguin updates, the following are still true:
It's important to ensure that your Google My Business listings are up to date, and are an accurate representation of your business and its location(s)
Information about your business (phone number, address, etc) should be included on your site and marked up with rich snippets
Local directory listings are still fine, as long as they are on relevant, high quality sites and useful for potential customers
You should never ever build unnatural links to your site. If Google sees evidence of link buying then you are likely to get hit with a manual penalty. While the real time aspect of Penguin 4.0 will mean that recovery will potentially be much faster, it's still worth avoiding at all costs as a large traffic losses can be expected.
We'll write another update at the end of Ocotber 2016 with latest observations on the SERPs. For all you local businesses out there, it's definitely time to brush up your local listings and on-site content.
If you've been affected by either of the updates we'd love to help. Drop us a line on 0117 214 0101 or leave your details here.