Site Reach offer a fully-managed Content Marketing service to ensure your website is a thriving hub of activity for news and information within your sector. We develop comprehensive Content Marketing campaigns that work in-sync with your overarching Search Engine Optimisation and Social Media Marketing strategies, giving you a regular flow of traffic to your website.
Why is content an integral part of SEO?
Quality content helps brands to develop meaningful relationships with their clients. If done correctly, content marketing can also increase Organic traffic, making it a core component of any Search Engine Optimisation strategy. Here at Site Reach, our Content Marketing service aims to improve the quality and quantity of content both on-site and off-site, with dedicated teams working to amplify your site around the web.
How can we help?
Our 5-Step Content Marketing process aims to inspire audiences to learn more about your brand. A simplified version of our process is as follows;


Step 1 – Getting to know your business objectives.
First, we establish your business goals and discuss how we can use Content Marketing to help achieve those goals. Is a user likely to convert immediately, or can we put smaller milestones in place? Are there questions we can answer in your industry?
Step 2 – Defining your target audience and researching your industry.
We then build a customer profile to help us to keep a clear focus when crafting your content. We also consider how best to connect with our target audience, whether through eBooks or whitepapers, infographics or a blog posts.
Step 3 – Creating your content.
Next we use social analytics tools to help research the latest hot topics and understand what your audience wants to read and where they read it. We then write a Content Marketing plan so we a have a clear agenda over the coming months.
Content we've produced;

Downloadable eBooks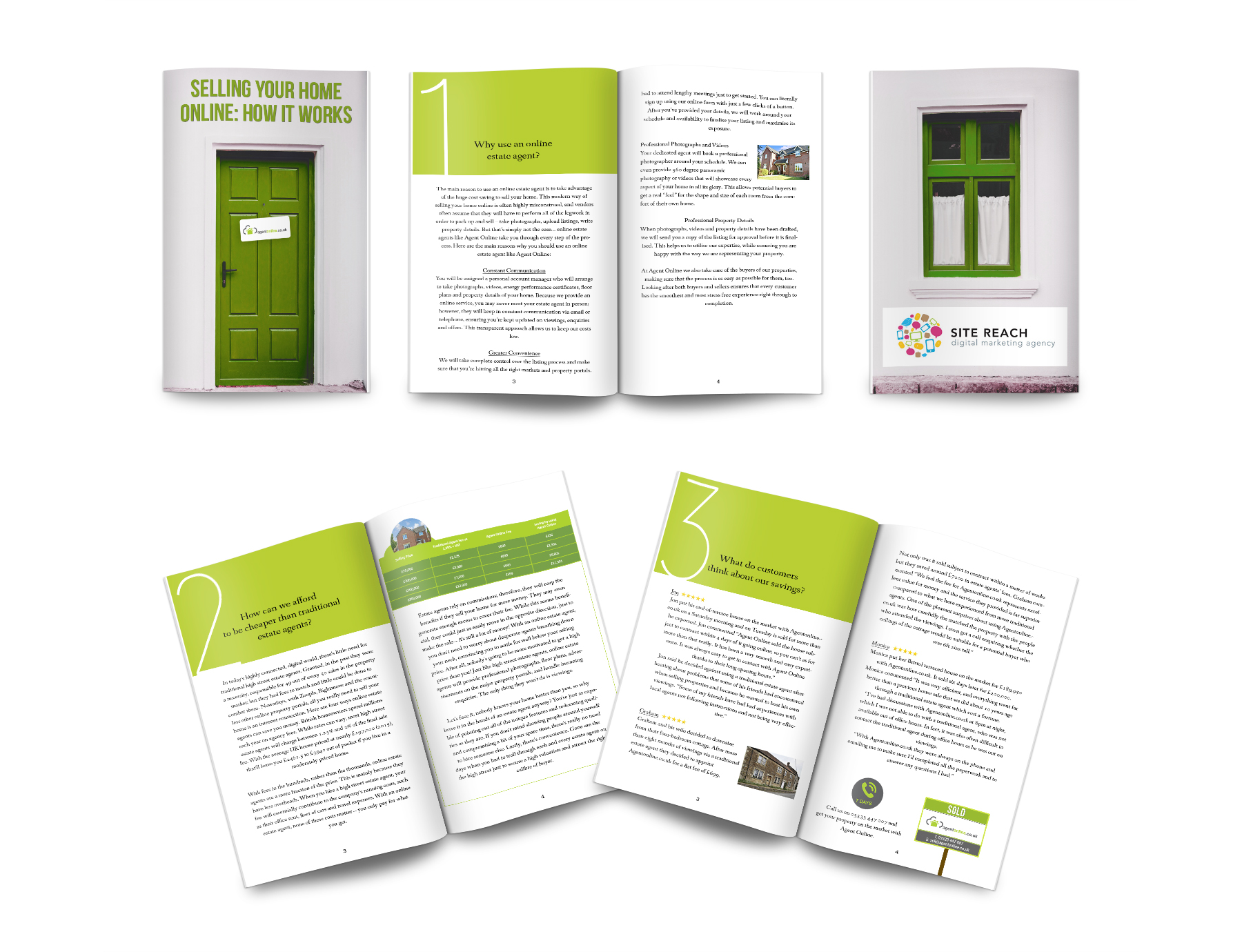 Videos
Step 4 – Publishing your content and reaching out to influencers.
The next step is to publish and reach out to key influencers in your sector to get seen by the right audience. We're interested in driving quality traffic, not a flood of irrelevant clicks!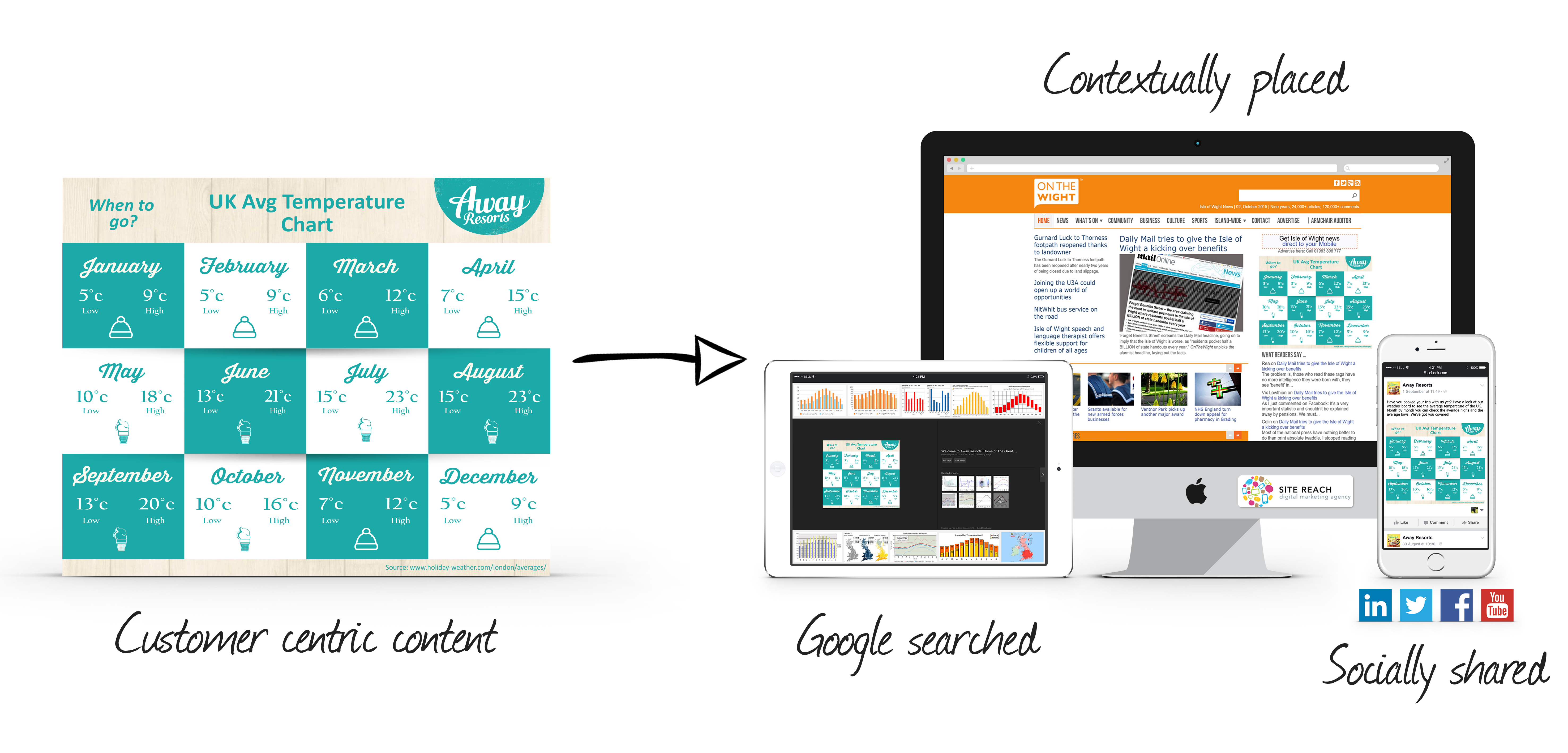 Step 5 – Review, measure and repeat your content marketing success.
Once your content is released, we take to our Social Analytics and Website Analytics dashboards to monitor how many shares, likes and links we've attracted (and even better…if it's resulted in any conversions or leads!). Our aim is to learn more about our target audience and what makes them tick so we can improve our communications strategy.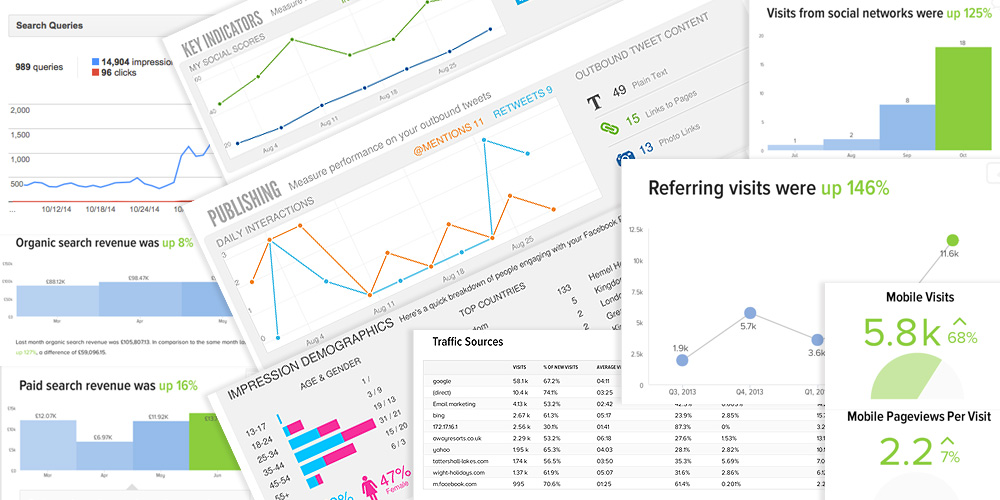 Are you ready to kick-start your content marketing strategy? Send us an email or give us a call on 0117 214 0101 to learn how we can add long-term value to your business.