How we helped
Our Social Media team thought it was a great time to celebrate the festive season within Butcombe's social media community, as well as reaching further into the nation's beer loving community. Following a creative process we created a fun Facebook and Instagram competition which honed in on their target demographic with an enticing competition to win a raft of Butcombe branded goodies.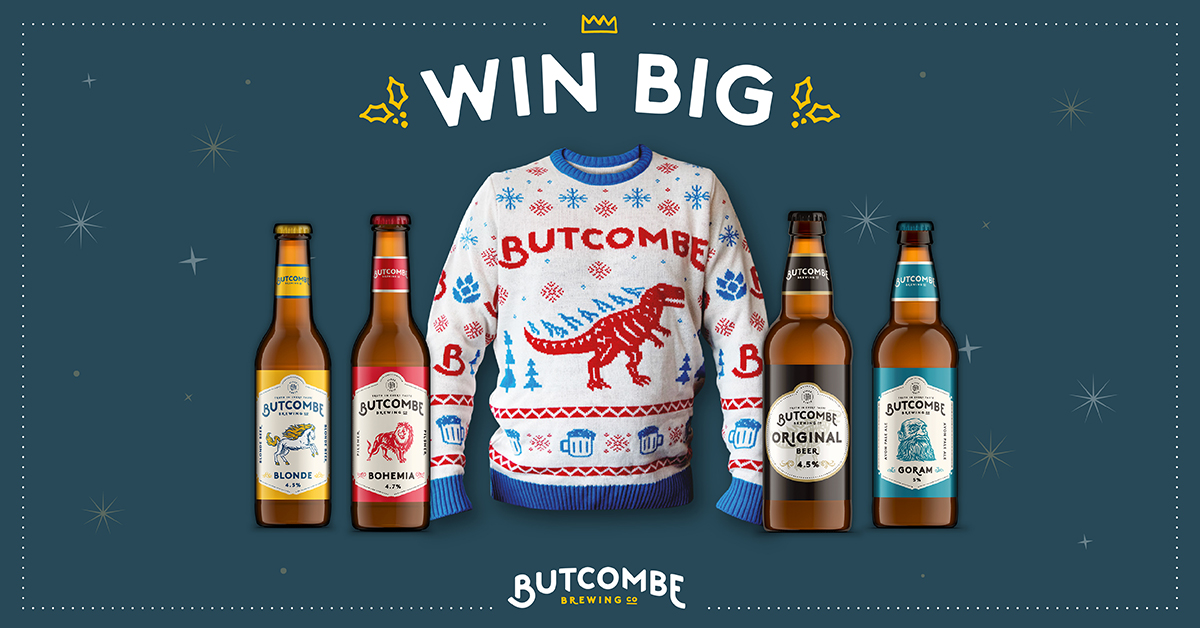 The team sat down and worked through the creative concepts, scheduled optimum times to execute the campaigns based on previous data, plus other targeting features to maximise reach. Our in-house design team then built all Social Media assets working to strict brand guidelines.
Entry to competition was facilitated through Facebook Forms. From a user perspective this made the application process seamless and was a large factor in delivering such a successful campaign.  We also make sure it was GDPR compliant by including an opt in clause to sign up for Butcombe news and marketing emails in future. Thanks to the relevant targeting over 75% of entrants chose to do this, which extended their current list significantly.
As for creating that desired "buzz", we think the proof is in the pudding…

Results
Over 15 days the competition gained 587 entries, reached over 15,000 people, attracted 50 more likes to their pages, and saw over 750 people actively engaging with the posts. This was a fantastic result thanks to great collaboration and execution between all teams. Happy days!